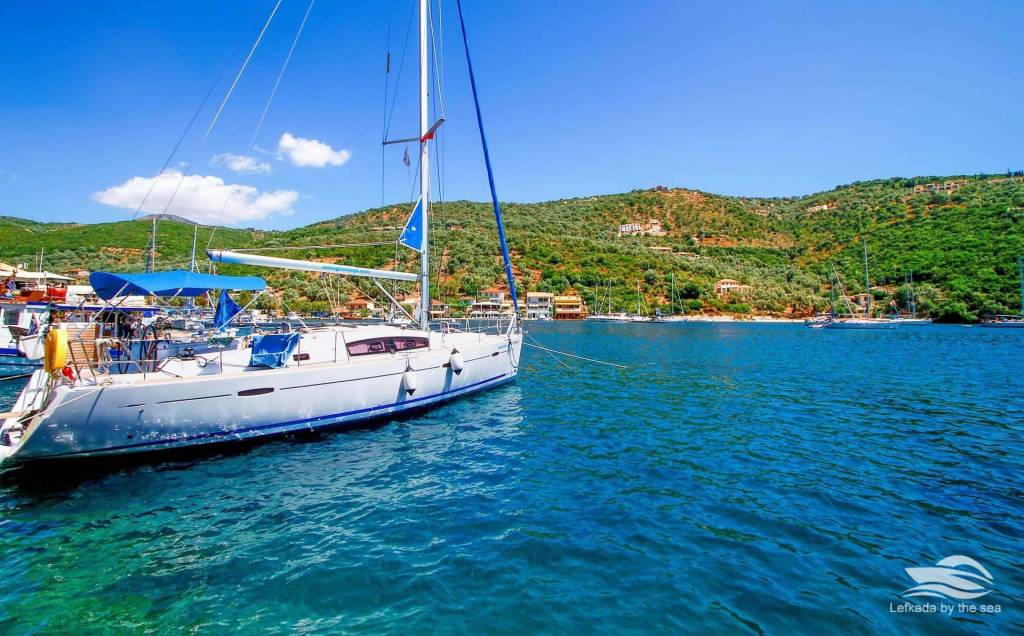 Sivota is one of the most beautiful bays in Lefkada, located 32 km south of the capital town Lefkada. The settlement lies around a blue crystalline cove amidst verdant hills and lush green forests overlooking the Ionian Sea. The lovely port of the village provides a safe shelter for private yachts and quite close is also the main beach.
Today, Sivota is probably the most popular tourist resort in Lefkada. It is fairly quiet during the day and much more lively at night. The village is a much preferred destination for the yacht owners. Sivota hosts some gorgeous beaches with amazing waters and white sand, extremely famous for their breathtaking beauty and the wild background. Most of them though are accessed by boat. Along the small port of Sivota you will find some nice fish taverns and restaurants.
Sivota Gallery
How to Come
Driving
Lefkada is the only island in Greece that you can visit by car.
A floating bridge connects Lefkada with the mainland (Acarnania). The reduction of the distance and therefore the travel time, has decreased significantly because of three major projects in the region.
The underwater tunnel of Preveza-Aktion in conjunction with the Egnatia highway, make access easier and safer in the Ionian Sea from NW Greece.
The Rio-Antirio bridge greatly facilitate access to the island from mainland Greece.
Buses operate daily from / to Athens, Thessaloniki, Patras, Igoumenitsa, Preveza (www.ktel-lefkadas.gr)
– From Athens (378 km – 5 hours) 5 times a day on the route Athens – Lefkada.
– From Thessaloniki (420 km – over 7 hours) 2 times daily on the route Thessaloniki – Lefkada.
– From Patras (161 km – 2 hours and 50 minutes) 5 times a day on the route Patra – Lefkada
By airplane
From April to October there are direct flights from / to Aktion from various destinations in Europe.
By boat
There are frequent ferry boat schedules during the summer (less the winter season) from / to Italy (Ancona/Bari/Prindisi/Trieste) – Patras – Igoumenitsa – Corfu